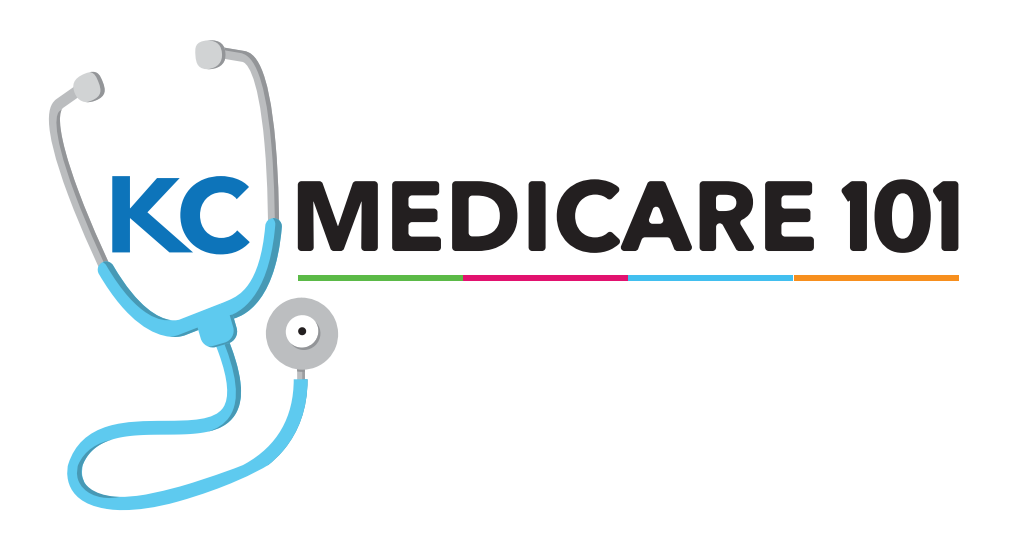 Medicare Simplified: Everything You Need To Know About Medicare
You are cordially invited to join us for a special presentation as we discuss important topics for those who are approaching age 65. Medicare Simplified is a complimentary, informational workshop for the community brought to you by KC Medicare 101. You won't want to miss this event!
Gamber Community Center
4 SE Independence Ave
Lee's Summit, MO 64063
Raymore Recreation Center
227 Municipal Cir
Raymore, MO 64083
- Wednesday, December 8th from 6:00 p.m. to 7:00 p.m.
- Saturday, December 11th from 10:00 a.m. to 11:00 a.m.
- Thursday, December 9th from 6:00 p.m. to 7:00 p.m.
Seats are limited. Register today to guarantee your spot(s)!

The world of Medicare can be intimidating and confusing, which is why we want to help ensure you are prepared as you turn 65. We offer easy to understand, comprehensive, informational tools to help guide you through the seemingly complex world of Medicare planning.
Medicare Simplified offers a 45-minute presentation covering any questions you may have, including:
How does Medicare work?
How do I figure out which plans my doctor accepts?
How much will my prescriptions cost for the year?
How are agents and independent brokers compensated?
We also cover which plan options are available in your area and what each plan entails, such as:
Medicare Part A and B
Medicare Advantage Plans (Part C)
Prescription Drug Plans (Part D)
Medicare Supplement Plans (Medigap)
The workshop is only for informational purposes and no plan-specific benefits or details will be shared. This is not a sales event. All information provided is secure and confidential. Please provide valid email and phone number for workshop confirmation purposes.
days
hours
minutes
seconds
days
hours
minutes
seconds
This Complimentary Presentation Will Show You:
How each part of Medicare A through D works.
The information you need to make personalized decisions.
How to get enrolled in the proper Medicare plan for you.
Rodger Sprouse, CFF®

Medicare Professional



Rodger Sprouse has been a financial professional for more than 20 years. He is the Founder and CFO of Sprouse Financial Group, Inc. an independent financial services firm. He is dedicated to helping clients achieve their lifetime financial goals. Rodger provides comprehensive financial planning in hopes of eliminating fear, anxiety and the hassles of managing financial affairs for his clients. He is both a Certified Financial Fiduciary (CFF) and a National Social Security Advisor (NSSA). His services include: asset allocation, retirement planning, educational planning and portfolio management.
​Rodger is extremely knowledgeable and passionate about his work. He uses his experience and ability to deliver effective, timely and unparalleled financial strategies for his clients. His clients find him to be both personable and dedicated to their needs. He is committed to offering a one-source approach for the management, growth and preservation of client wealth while minimizing risk. Rodger also addresses cash flow needs and tax strategies and in one effective plan. He has provided valuable services to more than 1000 families and individuals.
Rodger was born and raised in the Kansas City metro area and is proud to be a lifelong and active member of the community. He and his wife, Erin, along with their four children, Camden, Payton, Grayson and Lincoln reside in Lee's Summit, Missouri. He often donates his time by teaching financial classes to families in the community. Rodger has also hosted his own radio show on 710 KCMO and 980 KMBZ radio stations.
Senior Market Advisor's Advisory Board has chosen Rodger to be an advisory group member.
Rodger is also a certified, active member of the National Ethics Association. This organization is dedicated to education and protecting the public investor from unscrupulous advisors by doing comprehensive background checks on financial professionals. Click here to see Rodger's Certificate of Membership.
Rodger is registered as an Investment Advisor Representative. He has obtained his Series 7, 63 and 65 securities licenses and specializes in the areas of retirement and estate planning for both individuals and families. Sprouse Financial is also a proud member of the Better Business Bureau.
State License #PR223867
© 2021 KC Medicare 101 | Privacy Policy
Securities and Investment Advisory Services offered through Titan Securities, member FINRA|SIPC. Titan Securities is a registered Broker/Dealer and Registered Investment Advisor.
Rodger Sprouse is a licensed representative of Titan Securities, doing business under the name of Sprouse Financial. Sprouse Financial and Titan Securities are not affiliated.
This information has been provided by a Licensed Insurance Professional and is not sponsored or endorsed by any governmental agency. This material has been prepared for informational purposes only. It is not intended to provide, and should not be relied upon for accounting, legal, tax or investment advice. By attending this workshop, you may be solicited for the possible sale of an insurance product.