Seating is limited as we will be following social distancing guidelines.
Complimentary Workshop for Missouri Residents
Optimizing Your Social Security Benefits & Reducing Taxes in Retirement
Keep More of Your Hard-Earned Money in Retirement
Gamber Community Center
4 SE Independence Ave
Lee's Summit, MO 64063
- Tuesday, April 27th from 6:00 p.m. to 7:00 p.m.
- Wednesday, April 28th from 11:30 a.m. to 12:30 p.m.
*We will meet in Shenandoah A. Water and snacks will be provided*
Do you understand the impact of taxes on your retirement income? Do you have a plan to help optimize your Social Security benefits? Join us for a complimentary presentation where we will discuss the following important topics:
Complimentary Workshop Registration
What's new for taxes and Social Security in 2021 and how recent changes can affect your retirement income.
How recent events, like the pandemic, the election and the $2 Trillion Stimulus Package*, could factor into your retirement plans and affect your taxes in retirement.
Strategies to help navigate and protect your assets from market volatility.
Powerful tax strategies that may be able to help you reduce the taxes you pay in retirement so you can keep more of your hard-earned money.

How

Social Security

is taxed and how you may be able to avoid potential tax traps.

Little-known claiming strategies

and planning techniques to help you

maximize your Social Security benefits

.

3 of the biggest tax mistakes

that could impact your retirement income and how to potentially avoid them.

How Social Security Benefits relate to, and affect, your taxes in retirement

and

how to avoid excessive taxation

.

Common filing mistakes

and how to avoid them.

How you may be eligible to collect benefits based on an ex-spouse's benefits

.

How Social Security ties into your overall retirement plan

.

And much more!
Seating is limited. Sign up today to guarantee your seat(s)!
This is an informational event. No products will be discussed and nothing will be sold.

Do you have a retirement tax strategy in place?
Don't miss this information-packed event!
days
hours
minutes
seconds
days
hours
minutes
seconds
If you have an IRA, Roth, 401(k), 403(b) or any other retirement accounts, you don't want to miss the opportunity to learn about:
The changing financial landscape for those approaching retirement.

Tips and strategies to manage your tax exposure and help increase your retirement income.

Understanding tax laws and how they may impact your retirement income.

How to avoid unnecessary taxation on Social Security income & maximize your benefits.

Planning for longevity, inflation and future tax increases.

How to navigate RMDs and ensure you are harvesting your assets efficiently without paying more taxes than necessary.

Strategies to help plan for the next market downturn and protect your assets from market volatility.

How to create a customized retirement income & tax strategy.
These workshops are extremely popular and seating is limited. Reserve your seat today to guarantee attendance!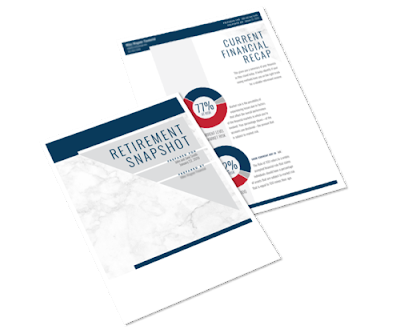 All attendees are eligible to receive a complimentary retirement snapshot analysis for your current plan and a free retirement tax strategy review! In addition, attendees will receive exclusive access to Matthew's published Kiplinger article "One Retirement Risk You May Have Overlooked."
Matthew Schuller wants his clients to know how their money is working for them. He wants people to be informed about wealth management. The more they know, the better he feels he's done his job as their wealth manager. Matthew is a Fiduciary which he takes extremely seriously. You will hear him say that most people have a product not a plan. Working with Matthew you will see there is a big difference on what he considers a plan compared to others.
Matthew also spends some time traveling the country each year consulting other Advisors in the industry on his Trademarked retirement planning process. He's also asked to present to reps and advisors with many broker dealers and/or RIAs. While Matthew enjoys doing this he enjoys helping & meeting with his own clients the most. He knows how important good wealth management is on a personal level, too, because he's seen loved ones who ended up being forced to work through their retirements because of bad financial advice. He doesn't want another family to go through what some of his loved ones have gone through.
When he's not at work, Matthew enjoys spending time with his wife, Ali, and his two boys, Beckett and Hudson. He also loves coaching, running, cheering on his Iowa Hawkeyes and doing remodeling projects.
Matthew Schuller

President & Founder
*https://www.cnn.com/2020/03/25/politics/stimulus-package-details-coronavirus/index.html
**https://grow.acorns.com/national-debt-vs-deficit/
https://www.forbes.com/sites/forbesfinancecouncil/2017/11/21/a-solution-for-the-top-concern-in-retirement-planning-running-out-of-money/
http://www.fool.com/retirement/general/2016/01/26/20-retirement-stats-that-will-blow-you-away.aspx
³ https://www.lfg.com/wcs-static/pdf/68%20percent%20The%20underrated%20impact%20of%20taxes%20on%20retireme.pdf
Advisory Services offered through Change Path, LLC an Investment Advisor. BrightPath Wealth Management and Change Path, LLC are not affiliated.
The information contained herein is based on our understanding of current tax law. The tax and legislative information may be subject to change and different interpretations. We recommend that you seek professional legal advice for applicability to your personal situation.
By providing your information, you give consent to be contacted about the possible sale of an insurance, securities or annuity product. Licensed Insurance Professional. Attend and learn how annuities and life insurance can be used in various stages of planning for retirement income. This material has been prepared for informational and educational purposes only. It is not intended to provide, and should not be relied upon for, accounting, legal, tax or investment advice. The presenter can provide information, but not advice related to social security benefits. Clients should seek guidance from the Social Security Administration regarding their particular situation. The presenter may be able to identify potential retirement income gaps and may introduce insurance products, such as an annuity, as a potential solution. Social Security benefit payout rates can and will change at the sole discretion of the Social Security Administration. For more information, please consult a local Social Security Administration office, or visit www.ssa.gov.