Seating is limited as we will be following social distancing guidelines.
Complimentary Dinner Event
Maximizing Your Retirement Income

& Social Security Benefits
Keep More of Your Hard-Earned Money in Retirement
Metropolitan Grill
2931 E Battlefield Rd,
Springfield, MO 65804
- Thursday, April 22 from 6:00 p.m. to 7:30 p.m.

MENU

Casa Salad, accompanied by your choice of Steak, Salmon or Chicken served with smoked Gouda mashed potatoes and roasted seasonal vegetables. Dessert will feature an assortment of bite-size options including strawberry swirl cheesecake, brownies, blondies and lemon bars.
Seating is limited. A complimentary meal will be served. Nothing will be sold at this event and there is no charge to attend!
Do you have a strategy to ensure you won't outlive your retirement income? Join your host, Mike Gann, for a complimentary meal and special presentation at Metropolitan Grill while we discuss important topics for those in or nearing retirement in the next 5 to 10 years. Seating is limited. Register now!
Sign Up Below To Reserve Your Seats!
2021 changes to tax laws and Social Security benefits that you need to know.
How the soaring national debt and post-COVID economy may impact your retirement income.
Critical steps to avoid one of the biggest fears of Baby Boomers—running out of money in retirement.
How to protect your savings from market volatility and strategies to help avoid market losses during the next recession.
Social Security mistakes and potential tax traps retirees often fall into.
How to harvest your 401(k), IRAs and other assets to create reliable, tax-efficient income in retirement.
Understanding other potential risks that may derail your retirement and how you may be able to avoid them.
And so MUCH more!
Privacy Policy: All information provided is secure and confidential. Please provide valid email and phone number for workshop confirmation purposes.
days
hours
minutes
seconds
days
hours
minutes
seconds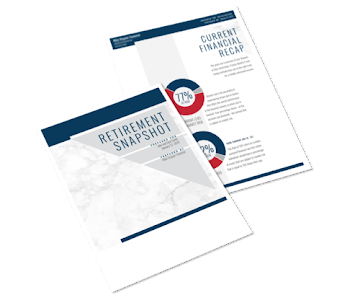 All attendees are eligible to receive a complimentary retirement snapshot analysis to review your current plan for retirement income!
This Complimentary, Gourmet Meal & Presentation Will Show You:
How to avoid unnecessary taxation on Social Security income.
Understanding potential risks in retirement and how to avoid them.
Strategies that may boost your retirement income and potentially reduce your taxes.
Mike Gann | Founder

Advantage Retirement Services
LICENSED RETIREMENT ADVISOR, CSA
Mike Gann is the founder and president of Advantage Retirement Services. He has been a licensed retirement advisor in both Mo., and Ark. since 2001, dedicating his time to asset-protection strategies.
Mike is a 15-year member of the National Association of Professional Advisors, a 14-year member of the Society of Certified Senior Advisors, a 13-year annual qualifier of the Advisors Million Dollar Roundtable.
Born and raised in Nixa, Mo., Mike attended Missouri State University, before moving to Little Rock, where he later became a licensed retirement advisor.
Mike and his wife, Cindy, are proud parents of daughters Kali, Gracie and Christy; son Chance; and grandchildren Laura and Cameron. The two remain active in the local community and church.
Mike believes client relationships are much more than just handshakes and meetings. His goal and wish is to help enhance your retirement years.
Mr. Steve Helms

Independent Medicare Advisor & Missouri State Representative
Steve Helms, specializes in the Senior Medicare Market. As a Certified Specialist and independent advisor, Steve represents many different providers, thereby ensuring that you have a wide selection of companies to choose from and a plan that best fits your needs.
Steve is a veteran of the United States Army, who honorably served in the First Gulf War. He is also a Missouri State Representative who serves the people of Missouri and the 135th District in Springfield.
NPN: 8987475, BUS2015-01476, #4973310, #147462565, LY8247V87SB
https://www.forbes.com/sites/forbesfinancecouncil/2017/11/21/a-solution-for-the-top-concern-in-retirement-planning-running-out-of-money/
http://www.fool.com/retirement/general/2016/01/26/20-retirement-stats-that-will-blow-you-away.aspx
https://www.weforum.org/agenda/2019/06/retirees-will-outlive-their-savings-by-a-decade/
² https://www.investopedia.com/articles/personal-finance/032216/are-we-baby-boomer-retirement-crisis.asp
By providing your information, you give consent to be contacted about the possible sale of an insurance or annuity product. Licensed Insurance Professional. Attend and learn how annuities and life insurance can be used in various stages of planning for retirement income. This presentation is not intended to be legal or tax advice. The presenter can provide information, but not advice related to social security benefits. Clients should seek guidance from the Social Security Administration regarding their particular situation. The presenter may be able to identify potential retirement income gaps and may introduce insurance products, such as an annuity, as a potential solution. Social Security benefit payout rates can and will change at the sole discretion of the Social Security Administration. For more information, please consult a local Social Security Administration office, or visit www.ssa.gov.